In keeping with our natural approach to healing outlook, we also offer essential oils in our office. Essential oils were of course nature's first medicine and have been used for thousands of years.
Young Living Essential Oils, the leading provider of essential oils, offers more than 300 essential oils and blends. Young Living Oils, have a precise seed to seal process that is unlike any other essential oil brand available. We feel confident in recommending these oils to our patients as part of a lifestyle transformation journey.
Young living essential oils are primarily extracted through careful steam distillation, but also through cold pressing. The purest essential oils are far more powerful and effective than dry herbs, delivering quick and effective results. Young Living Oils can be diffused, inhaled, applied topically, incorporated into massage, taken internally or used as household cleaning solutions! The application of certain oils or blends of oils can help to increase circulation, decrease soreness and discomfort, and calm and relax muscle tissue. They are a perfect addition to any chiropractic practice. At Bettendorf Chiropractic Wellness Center, we use Young Living brand. We are convinced of their leadership and pioneering in the industry along with their rigorous quality and purity standards for their oils.
If you want to learn more about essential oils or sample some for you own please let us know. We also offer a complimentary Essential Oil Education Classes as a way of introducing people to them and providing education on how to use them. You can like us on Facebook to receive notifications about upcoming essential oil events or call the office today for the next class date.
Lavender: Is a popular essential oil loved for its beneficial properties, calming and soothing fragrance. Lavender is good for relaxation, cuts and burns, sleep aid, allergies, bug bites, rashes, bruises and helps to freshen your laundry.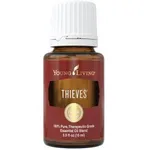 Thieves: Supports healthy immune function and contribute to overall wellness. Thieves is a good disinfectant, used as an air freshener, cold and flu symptoms , strep throat, helps to reduce airborne bacteria, infection, toothache and germs. Don't forget to check out the thieves household cleaner as well.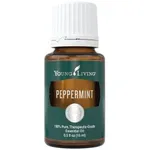 Peppermint: Promotes healthy bowel functions, helps with tension when having a headache, and may support performance during exercises. Peppermint is great for relieving body aches, joint and muscle pain and inflammation, indigestion, nausea, arthritis, bruises, congestion, bug bites, headaches, fevers, muscle tension and soreness, morning sickness, concentration, dry scalp and used as toothpaste.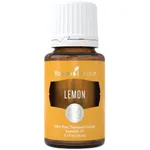 Lemon: Its fresh citrus flavor makes a bright and flavorful addition to water and food. It is good detox, air freshener, acne, calming, anxiety and to make lemonade.
Wintergreen: It is a fresh minty oil that is known for its uplifting aroma. This is an ideal addition to apply after activity.
Panaway: Has a stimulating aroma and is ideal to apply topically after exercise and to help support the appearance of healthy skin. A blend that helps sore muscles, cramps, arthritis, headaches, swelling, and bruises.
Stress Away: Is a natural solution created to combat normal stresses that help to promote calmness, help relieve stress, tension, anxiety, anger, PMS symptoms, and is an all-natural perfume.
Purification: Diffuse to freshen the air and eliminate odors. It is also great for cuts, scrapes, stings, odor, bug bites, used to clean wash machine, freshen clothes dryer, and deodorize animal smells, blisters, stinky shoes, and skincare.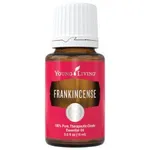 Frankincense: Some of the many uses and benefits of Frankincense is thought to help to relieve asthma symptoms, anxiety, skin care, help to heal blister and warts, concentration, cough, inflammation, depression, infections, and stress and may even give your immune system a boost.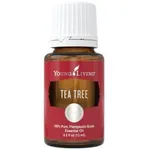 Tea Tree: Is used to help eliminate acne, diaper rash, soothe skin, helps to sanitize cuts and wounds, fungus, bad breath and can help to deodorize carpet.